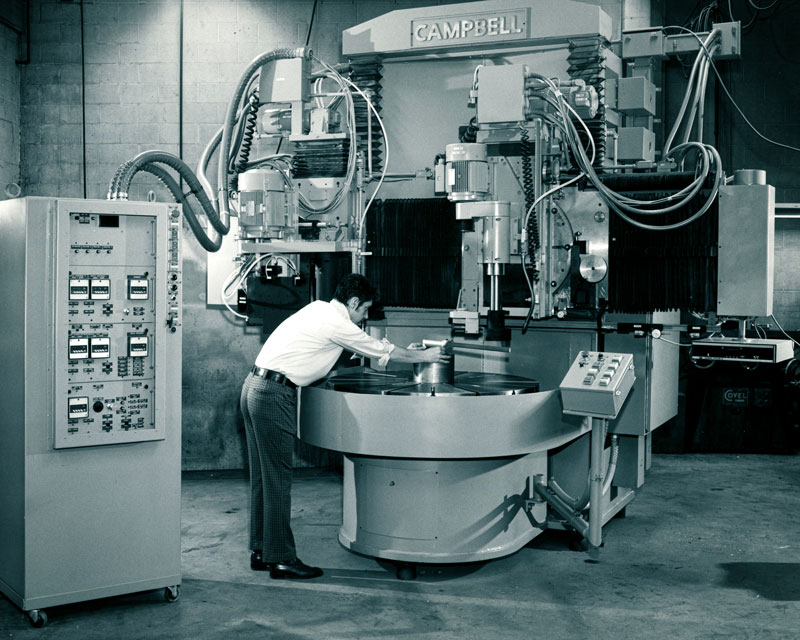 During his 10 years as chief engineer for the Frauenthal Grinder Division of Kaydon Bearings in Muskegon, Michigan, Hugh Campbell was responsible for the design and construction of all grinding machines sold by the division.
These dependable machines are still in use in the bearing, aircraft and aerospace fields. Sixty-year-old (and older) Frauenthal models are still in demand in the used machinery market.
In 1969, Hugh Campbell decided to apply his experience and expertise in the design and construction of special machine tools to starting his own company, incorporating Campbell Grinder Company in Muskegon, Michigan.
Over the years, Hugh Campbell passed along this grinding expertise and knowledge to Bruce Hammond, Campbell Grinder's CEO since 2015. For the past 35 years, working in a variety of positions, Bruce has been building on Campbell Grinder's rich history, embracing emerging technologies and adding engineering and machine building staff and resources.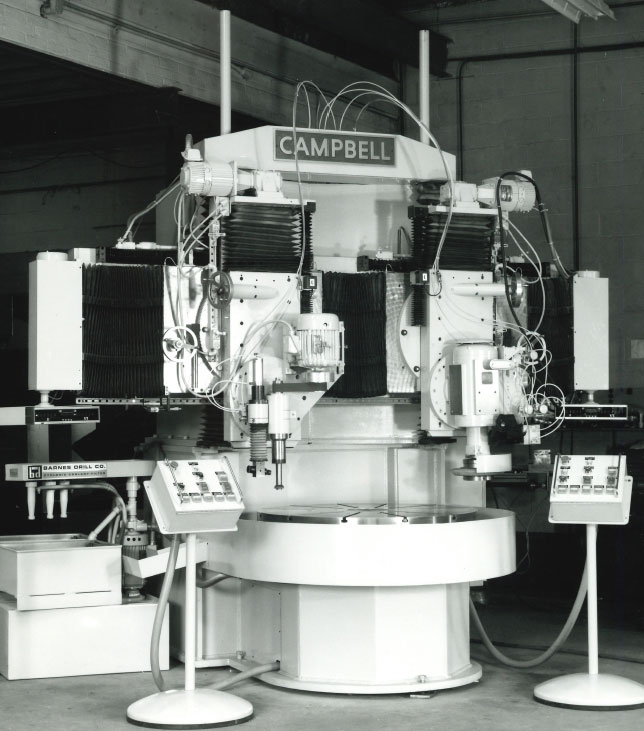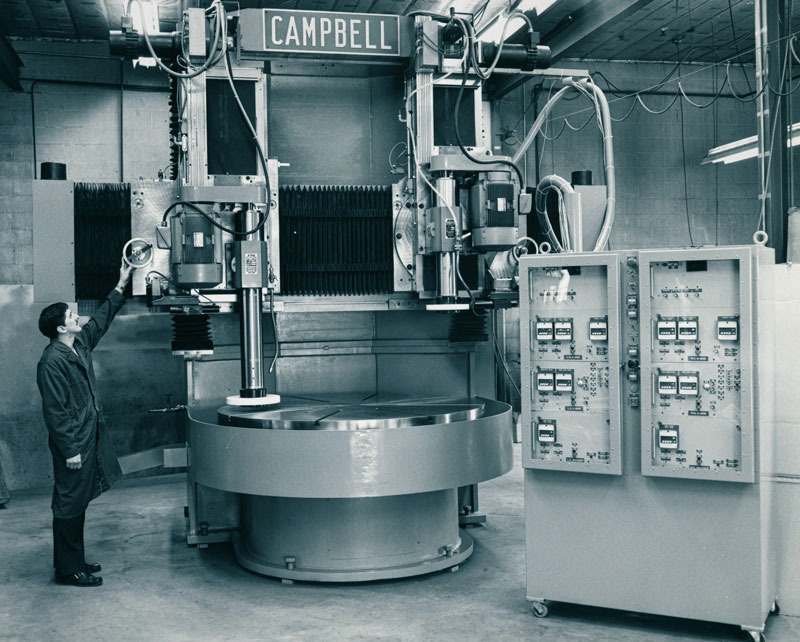 Throughout the decades, Campbell Grinder has continued to earn a reputation for precision, reliability, and dependability while strategically adding new processes and technologies along the way.
In doing so we are always guided by a core philosophy that states 'new flashy features without dependability and consistency produce fewer good parts and more frustrations.' 
Over the years, even our oldest customers have continued purchasing more Campbell Grinder machines, as they've realized the low cost per part advantage that our machines provide. Still, many of these old machines still produce parts today, and many have been upgraded via our mechanical rebuild and turnkey front-end programming solutions.
Today, Campbell Grinder continues to lead industry innovation for 4 & 5 axis vertical grinder, 3 & 4 axis creep feed grinders, and cylindrical vertical grinders.
We continue to lead the way in solving OD grinding and ID grinding problems for the aerospace, land based turbine, mining, and many other markets. Our customers range from large aero manufactures running entire fleets of our machines, to small job shops using a single Campbell Grinder for a high-precision grinding application.
Each of us at Campbell Grinder are proud of our amazing history, and more excited than ever about our future!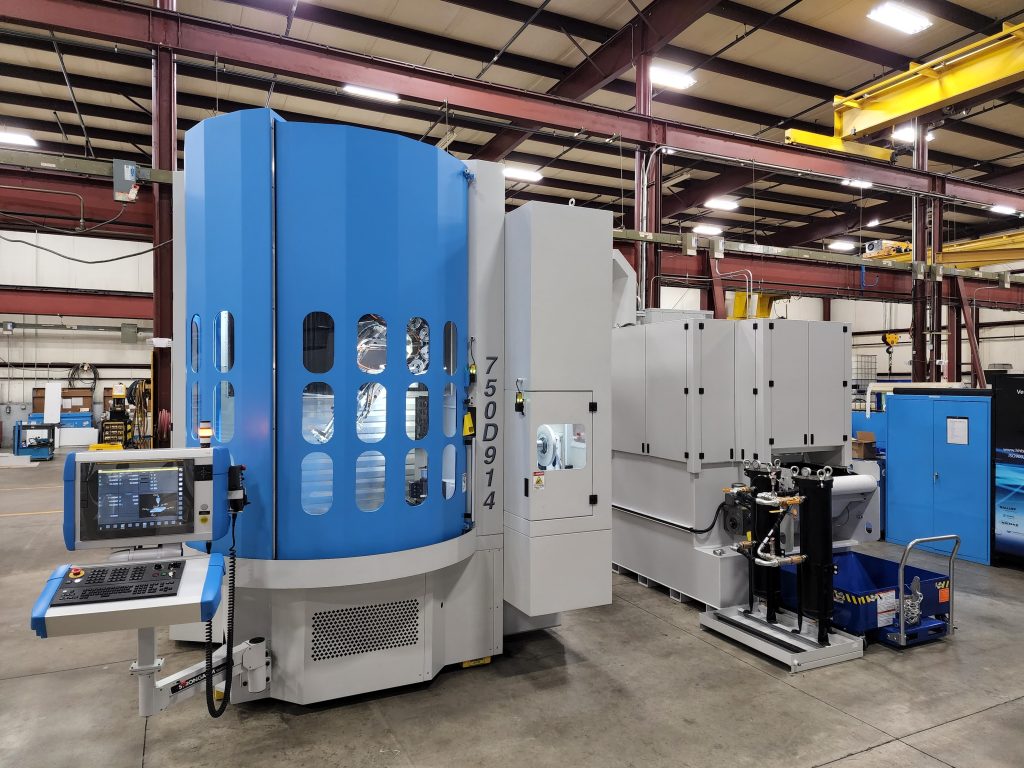 Campbell Grinder operates with a strong set of values that ensure positive outcomes for our customers, employees, and the world around us.